In case you didn't somehow know, we, Face, are proud to be reppin' at the upcoming Birmingham Showcase Festival on Saturday April 28th. As well as plenty of urban and drum & bass offerings from other top local promotions, we will be doing our usual underground house and tech thing, with Art Department, Alex Arnout and Cera Alba.
The big beats bonanza will take place in all The Rainbow's different nooks and crannies, and will even spread out on to the street as it did last year. The Cellar, Courtyard and more will all be transformed into one big party paradise. Get your tickets here then read on to learn more about our three headliners…
Art Department
facebook.com/artdepartmentmusic
Art Department is the brainchild of Canadian techno/house Legend Kenny Glasgow and Canada's fastest rising star and No.19 label owner – Jonny White. As individuals both Kenny and Jonny have released countless critically acclaimed records and are regarded internationally as two of the most forward thinking, revolutionary underground producers out of North America. Their EPs, remixes and full lengths on labels like their own as well as Crosstown Rebels has defined a whole new Goth house sound in recent years so Face are lucky to have them.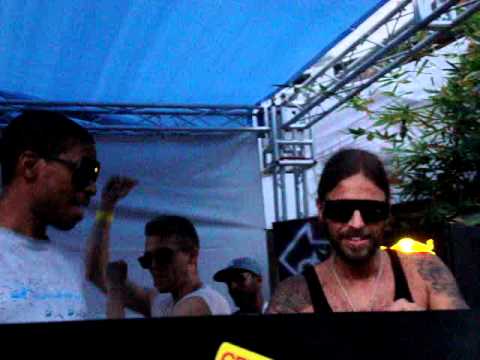 Alex Arnout
residentadvisor.net/dj/alexarnout
Dogmatik boss (the label which launched Maja Jane Coles) Alex Arnout is a slow burning star with over 20 years experience behind him. Having started his DJ career in Spain, and in the humble surroundings of many a local bar, the nineties were spent learning the basic skills so often lacking in today's break-through 'DJs'. Eventually catching the ear of someone that mattered, Arnout began playing more familiar outposts like DC: 10 and Pin Up in Ibiza, Dance Valley in Amsterdam and Circo Loco in London, for whom he has been resident for the last few years.
Cera Alba
facebook.com/pages/Cera-Alba/133762628
One of the most recent additions to the ubiquitous Hot Creations crew is Cere Alba. His warm, disco flecked, 80s influenced and creamy house sounds are (we think) perfect for getting you dancing.