Kerri 'Kaoz' Chandler, one of deep house music's originators, has been injecting soul into music since the early nineties. An ambassador of the natural and instinctive 4/4 beat, Kerri's influences can be traced back to New Jersey growing up in a family of jazz musicians.  If you think all house music sounds the same, has no soul and is just four to the floor, then I suggest you do some rethinking and check out Kerri Chandler's latest releases and back catalogue. You'll be glad you did!
FACE talks to Kerri…
What is house music to you? How does it make you feel?
It is my voice, the way I speak and express my heart and soul; I love the entire process of making music to playing music.
What are some tracks which best some up house music for you?
There are way too many, and I am a very moody guy, but there is a tune for every reason
Do you think it had a halcyon period or is it as strong as it's ever been?
I feel it's in cycles every 7 to 10 years, new kids new energy to keep this thing alive and vibrant; I have a love of everyone and just try to add my take on it.
Do you think new producers/people to the scene should learn of its history? Is it necessary knowledge in order to become a respected artist do you think?
I think everyone young and old should embrace everything, music, culture and life; House is such an amazing art form, the feeling of the music cuts right though to the heart.
What should people expect when you play at Face on September 8th?
I play how I feel and I always play like it will be my last gig ever anywhere I am, I give 110 percent, becausetomorrow isn't promised to you and I wouldn't want to ever do anything else.
I hear you do keen sound checks before every gig, is that true? Is sound generally as good as it has ever been do you think, or are standards slipping?
I feel technology is changing so maintenance for a sound system is key, if its sound for hire I absolutely make sure I have sound checks to make sure everything is correct, I am very hands on with my sound, because if something goes wrong most people won't blame the sound system they will blame the DJ, and as far as what it sounds like I don't want to feel limited on what I can or cannot play because of a sound system.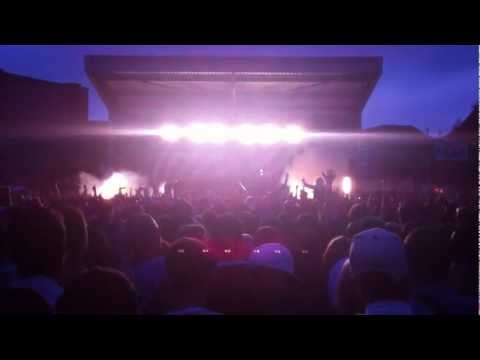 On Sat 8th Sept Kerri plays a very exclusive 5 hour set for us at FACE, and is joined by One Records main man and Below head honcho Adam Shelton who plays all over the world, at fabric, for Cocoon, in Berlin, Ibiza and other such esteemed places.
CLICK HERE FOR TICKETS TO THE SHOW